Raspberry, Dragon Fruit, and Peach Smoothie Bowl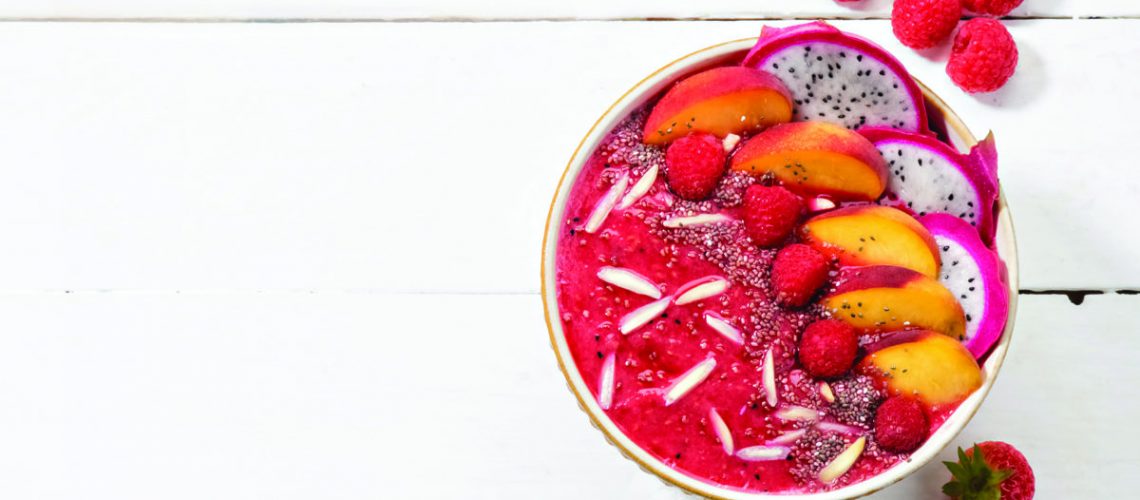 A delectable fruity blend that is as delicious as it is nutritious!
½ cup diced dragon fruit (1 if desired for a topping)

10 oounces sliced frozen peaches (15 ounces if desired for topping)

10 ounces frozen raspberries (15 ounces if desired for topping)

1/3 cup chia seeds, plus more for topping

½ cup almond milk (add more if smoothie is too thick)
Instructions:
In a blender, combine dragon fruit, frozen peaches, frozen raspberries, honey, and almond milk. Mix in the chia seeds.
Pour mixture into bowl, and top with sliced dragon fruit, sliced peaches, raspberries, and a sprinkle of chia seeds.