Your Guide to Moving with Kids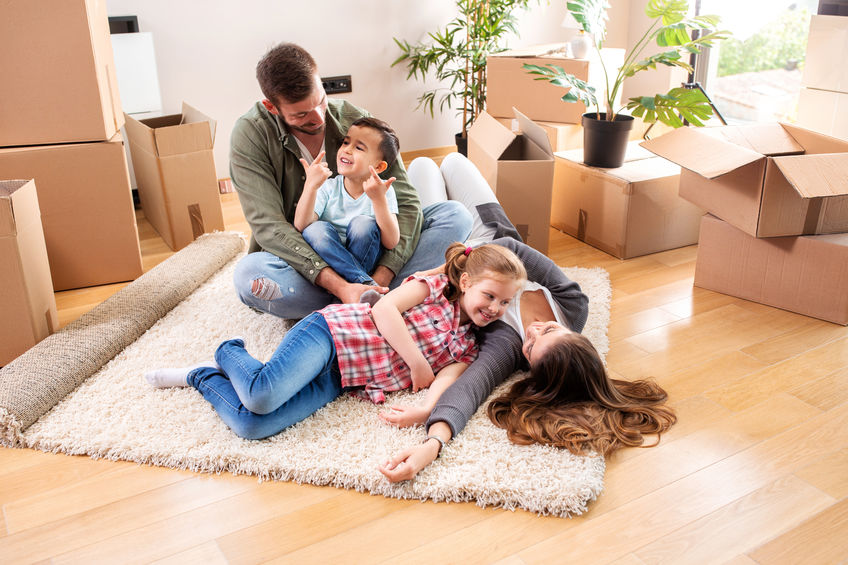 Buying or selling a home is already a monumental task, but the challenge amplifies when you have children involved in the process. Their well-being, adaptation to a new environment, and even simple logistics become important considerations. In this article, courtesy of the real estate experts from The Cobb Team, we offer essential strategies that can aid you in achieving a seamless transition, both for you and your young ones.
Find the Ideal Neighborhood
Choosing the right area is a pivotal aspect of the home buying or selling process, especially when you have children to consider. It's essential to begin this journey by conducting thorough research and considering your family's unique needs and priorities.
Start by evaluating the quality of local schools, as well as their proximity to potential homes. Safety is paramount, so exploring crime rates and community security measures can provide peace of mind. Additionally, take into account your daily commute to work and the availability of nearby parks, recreational activities, and healthcare facilities.
Consider Energy-Efficient Homes
Now, as you're looking at potential homes, it's important to think of long-term comfort and affordability. Homes equipped with energy-efficient features can offer substantial savings over time, not to mention a reduced carbon footprint. Features like solar panels or efficient HVAC systems not only make your life easier but also serve as educational points for children to learn about sustainability.
The Upside of New Construction
If you're selling your old home, the prospect of moving into a brand-new house can be quite appealing. New constructions often come with builder incentives like free upgrades or warranties that cover essential home systems. They are usually also built to modern energy-efficient standards. All these perks contribute to easing the transition, as you won't be immediately burdened with repairs or high utility bills, letting you focus more on your family.
Foster Open Dialogue with Your Children
Understanding the emotional impact of a move on children is crucial. Before the "For Sale" sign goes up or the first house tour is scheduled, sit down with your kids to discuss the changes. Lay out the timeline, reasons for the move, and what they can expect. This not only helps ease potential fears but also makes them feel included in a life-changing decision. Moreover, ongoing communication will give your children the space to express their concerns or excitement.
Cultivate Comfort through Familiarity
Once you've opened the lines of communication, the next step is acclimatizing your children to their future environment. Arrange a fun day to explore the new neighborhood and give them a tour of what will be their new home. Visit parks, local stores, and potentially their new school to alleviate the unknown factors that might be causing anxiety. In doing this, you transform the concept of "newness" into something tangible and less intimidating.
Look for Simplified, Affordable Packing Solutions
As you prepare for the move, remember that packing materials can quickly become a significant expense. Old newspapers, hand-me-down boxes, or even borrowing supplies from friends can help you save. It's another area where children can be involved, perhaps by decorating their own boxes, making it a fun and cost-effective exercise.
Patience Is a Must
After settling into your new home, expect an adjustment period. This is a time to be especially attentive to your children's emotional state. Keep lines of communication open, listen to their concerns, and celebrate the small victories like the first new friend or completed week at their new school.
Home Maintenance Simplified
Another way to ease the transition is by leveraging technology to deal with home upkeep. The Frontdoor app – the only app you'll need as a homeowner – can connect you to verified service professionals for everything from plumbing to lawn care. Simplifying these chores frees up more time for you to be there for your children as they adapt to new surroundings
Navigating the labyrinthine tasks involved in home buying or selling, compounded by the challenge of moving with children, calls for a balanced and thoughtful approach. Careful communication, smart home choices, and mindful planning for the move itself can make a significant difference. By following these guidelines, you pave the way for a less stressful, more harmonious transition for your entire family.
Make your home buying and selling journey easier by working with a dedicated agent who understands your family's unique needs. Connect with The Cobb Team today for an unparalleled real estate experience!
This article was written by Amy Collett of Bizwell.