Your Guide to Colorful Colorado's Fall Foliage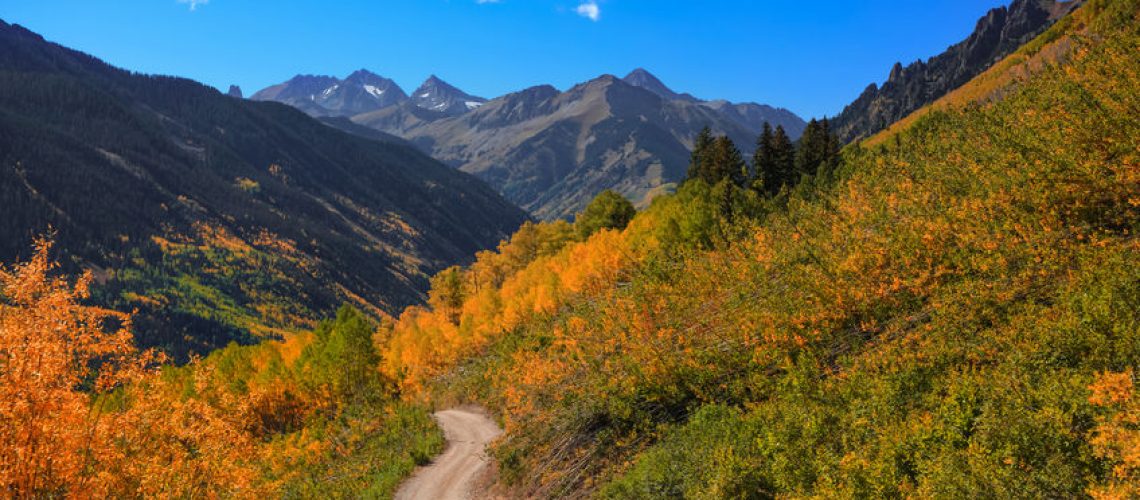 Colorado's fall foliage is one of our most beautiful and favorite natural attractions.  Just as difficult as predicting our Colorado weather, knowing when the leaves will change colors is no easy task.  We can, however, give you a guide to some of the tried and true routes to get you up close to fall foliage.  Follow these suggested drives and you might pick up a little state history along the way. 
Gold Belt Scenic Byway
Traveling from Canon City to the historic mining towns of Cripple Creek, Victor and Florissant will not only give you the fall fix you are looking for but a lesson in Colorado History. 
Frontier Pathways Scenic and Historic Byway
West of Pueblo, take Colorado 96 to the Wet Mountains and the Wet Mountain Valley. 
Top of the Rockies
Travel from Copper Mountain Ski Resort to Leadville and then head west to Aspen by way of the breathtaking Independence Pass. 
Highway of Legends Scenic and Historic Byway 
Wrapping around the West and East Spanish Peak, the road takes you from La Veta to Trinidad on Colorado 12 for some of the most breathtaking views of the state. 
Cache La Poudre – North Park
Drive from Fort Collins to the North Park Valley and take in the scenery including deer, elk, moose, and the Cache La Poudre River. 
Fall River Road
Take I-70 west to exit 238 which is Fall River Road and travel to the Sr Mary's Alice trailhead for spectacular alpine views and changing fall colors.  
Kenosha Pass 
For an easy drive from the Denver area, travel 15 miles to Conifer and then take Route 285 along Kenosha Pass to Fairplay, where changing aspens contrast with the vast amounts of towering pine and fir trees. 
West Elk Loop
This popular byway takes you on a journey near the West Elk Mountains and passing by three national forests through Paonia, Gunnison, Crested Butte and Carbondale. 
San Juan Skyway
Passing through the picturesque towns of Telluride, Durango and Ouray, this route is not for the faint of heart.  Many of the sections of the "Million Dollar Highway" don't have guard rails, especially from Silverton to Ouray.  
Peak to Peak
This scenic byway takes you along the Continental Divide and past the mining towns of Black Hawk and Central City en route to Estes Park. 
For maps and directions, visit the Colorado Department of Transportation website.  
If you make it along one of these drives, take a picture or two and share your adventure with us! https://cobbteamcolo.com/contact/
Your Guide to Colorful Colorado's Fall Foliage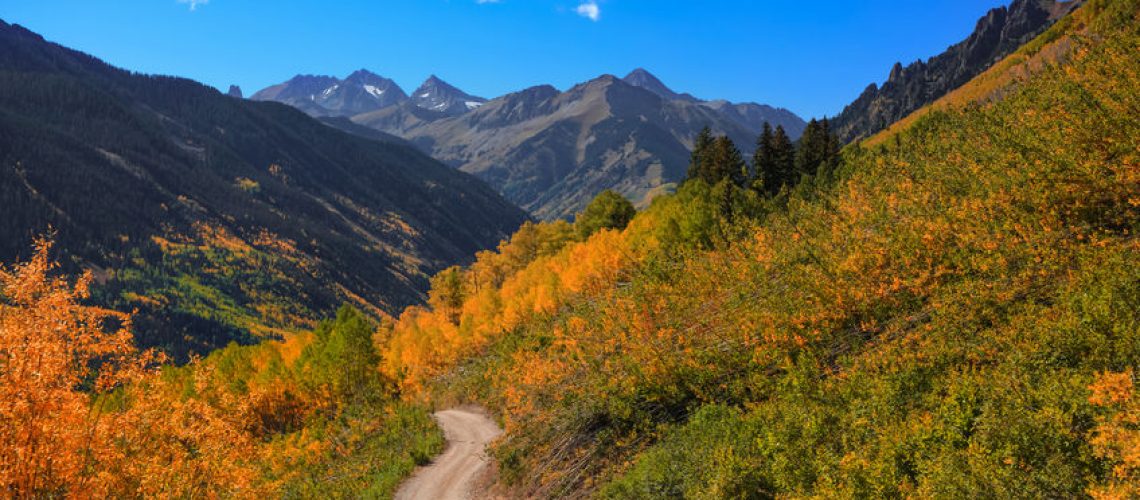 American Lifestyle Magazine 
Photo by Lydia Torrey 
Owning a pet is no small task. It's a commitment of your time, energy, and patience, but the welcoming tail wags and happy licks are well worth it. Here's what you need to do to make sure you're ready for your 
new pet
 and that they are ready for you, too.
Time
The first step before deciding to purchase or adopt a new pet is to ask yourself if your current lifestyle allows you time to walk, exercise, and otherwise care for this new responsibility. Young animals, especially, require an extended amount of time for feeding and training.
Care
Window shop for a veterinarian near you and make sure that he or she is the right fit. Treat the search the same way you would for your own doctor to make sure that when the time comes they can deliver the level of care your new friend deserves.
Safety
A new pet is kind of like a new baby, you'll need to make sure your home is free and clear of any objects that could hurt them or, more important, that they can accidentally consume. Take the necessary steps to pet-proof areas you don't want them to explore.
Selection
If you have children or other pets, do some research on what the best family friendly breeds are. It's also important to think of the size of your space in comparison to the size of your pet and the amount of room they need to feel comfortable.
Financials
It's no secret that being a pet parent is a big financial commitment. You'll need to make frequent purchases of food, toys, and other items, as well as on medicines, vaccinations, and healthcare needs. Set aside some savings before your pet arrives so you can be prepared.