Don't Call it a Crash, a Nosedive or a Bubble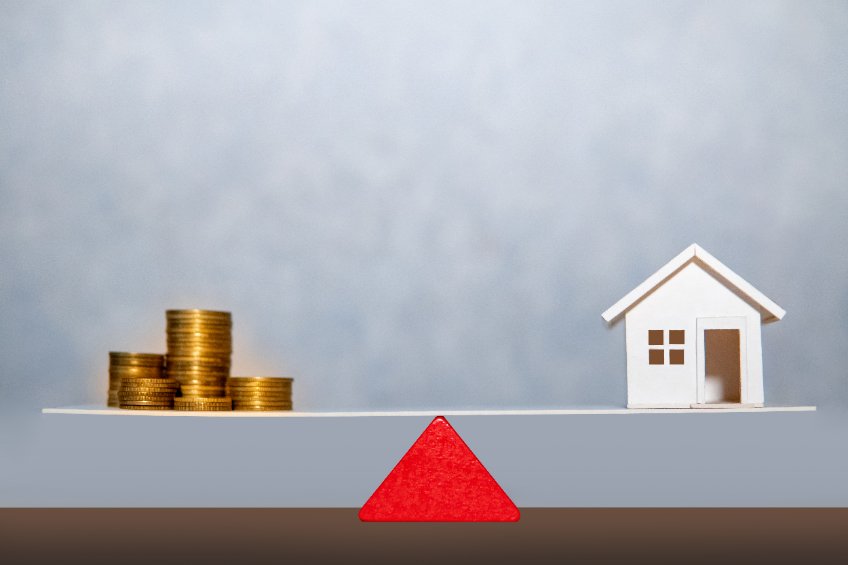 What the Colorado Springs Housing Market is Doing Right Now is Finally Finding Its Balance
After a hectic period in which demand far outpaced supply, sales of area homes declined almost four percent in the second quarter of 2022, according to data evaluated by ERA Shields Real Estate, after being nearly flat in the first quartet.  Meanwhile, the number of homes put of your sale in the second quarter, sometimes referred to as inventory, was up to 5,599 homes, nearly three times higher than a year ago.
Believe it or not, all this change hasn't even gotten us to what experts would consider a "normal" market, in terms of equilibrium.  Most economists consider six months of inventory to be a balanced market.  That means if houses stopped being listed, we would have enough homes to meet demand for the next half a year.  For the second quarter, we had only half a month of inventory.
It's a Good Time to be a Buyer
While home values have soared in the last year, so have rents.  And with the job creation and quality of life Colorado Springs offers, people still need to have a roof over their heads when they get here.  Tatiana Bailey, director of the UCCS Economic Forum, reports that our region has quickly regained almost all the jobs lost during the pandemic, commenting that our region has done remarkably well considering the magnitude of the pandemic's disruption. In her words, "Colorado Springs has kept its mojo in terms of economic vitality and growth."
So, while 30-year fixed-rate mortgage rates had settled around 5.3 percent by the end of June, paying your own mortgage instead of paying the same or more for your landlord's mortgage is still an attractive option.
And while it's easy to balk as the Federal Reserve continues to raise interest rates, which impacts the mortgage rates, it is important to remember that interest rates have averaged 7.77 percent for the period of 1971 to 2022.  It reached an all-time high of 18.45 percent in October of 1981 and a record low in December 2020.  So could it be better? Yes.  But it could be worse. 
Furthermore, even though your monthly mortgage rate may be higher than it would have been last year, for the same home, there are other factors working in your favor.  In most cases, it won't be necessary to pay cash over what the home appraises for, a common practice in the last 18 months.
Still, it is important to have a REALTOR who knows the market conditions and can find options for negotiation.  In some cases, it's possible to get a concession from the seller that "buys down" your interest rate to help bring your payments down over the long term.  Your REALTOR should be working hand in hand with your lender to know all the options to save you the most money.
Sellers Need a Savvy REALTOR
Sellers shouldn't panic if their homes are going to lose value any time in the near future.  Nor should they worry that there is a lack of demand.  While the last two years saw frenetic activity and soaring home values, we predict values will stabilize and have some growth, but far more modest.
It will be important to have a REALTOR who can accurately price your home, this is more critical than ever, as well as set sellers up to success with proper staging and marketing.  To get the most money for your home, your listing agent will need to aggressively market the home to the likely buyer pool and employ strategies that will set the home apart from the competition.
The last two years have certainly been a boon for sellers, but selling now doesn't mean you missed the boat.  What we are experiencing in the Pikes Peak Region is a normalizing of the housing market, where an experienced agent is necessary to get you the most return for your investment.
For the first time in two years, there is a consistent relationship between price and number of days the house stays on the market before going under contract.  This is a good predictor that our market will become more balanced, and therefore, more healthy and far more sustainable. 
Builders in a Bind? 
Confidence among new home builders in the nations's single family housing market fell in July to the lowest level since the start of the pandemic.  
The National Association of Home Builders/Wells Fargo Housing Market Index, a survey designed to gauge market conditions, found builder sentiment dropped 12 points, to 55.  That marked the largest single month drop in the survey's 37 year history with the exception of April 2020, the the reading plummeted 42 points to 30 after the start of the Covid-19 pandemic.  
Some major, publicly traded homebuilders addressed affordability in their latest earnings releases.  Enduring supply-chain issues, labor shortages and rising costs for materials are all creating challenges for them in terms of meeting market needs. 
Let us help
If you are looking to sell and need help finding those "offer boosting" tasks, contact us today.  We have a certified home stager on our team and year's of experience getting homes ready to fly off the market.