Looking Back at 2021's Real Estate Market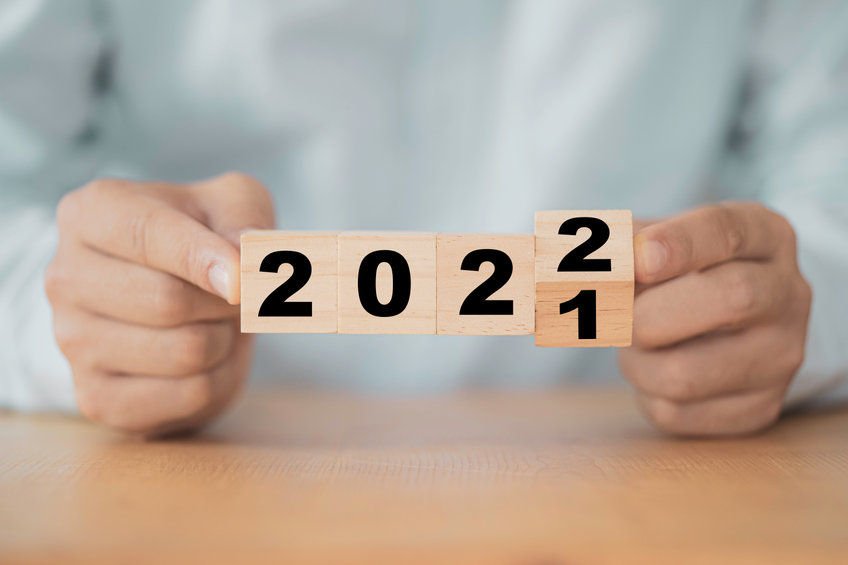 The local real estate market, along with the national market seem to be fully vaccinated and boosted as they had one of the most impressive years ever despite having to deal with a 2nd year of COVID. 
As the year began, we had the fewest number of active listings ever recorded in our MLS with just 266 single family homes on the market. To put this in perspective, 5 years ago we had 1563 active listings and 10 years ago there were 3662. The scarcity of active listings definitely drove prices higher. 
What is interesting and complicated to understand is that the lack of active listings was mostly due to massive demand, not so much the lack of new listings coming on the market. Our local MLS set a record for the most single family home closings in El Paso County at 14,929. We also saw more new listings come on the market than we have seen in over 10 years. Local builders continued to build a steady stream of new homes, but with huge demand there were often lines of people waiting to view a house and multiple offers became more of the norm. 
However, the number of buyers in our market is well beyond the resale and new construction supply. This demand pushed home values in El Paso County up more than 18%. The average price for a home sold in 2021 was $487,876 and the median was $431,250. 
Last year it felt like Colorado Springs "grew-up". With the opening of new venues downtown like the U.S. Olympic & Paralympic Museum, Weidner Field (Switchbacks Stadium), and CC's Robson Arena, the central business district is booming and now you don't have to drive to Denver to see a professional sporting event or a top-notch concert or production. In downtown there have been thousands of new apartments built, a new grocery store, a couple of new hotels opened and nearly 50 new restaurants & shops. Like it or not, the new vibe of our downtown is a draw to people from the coasts, large cities, and even Denver. 
The local tourism industry received a boost this past year as well, with the re-opening of two iconic attractions—the Pikes Peak Cog Railway and the Flying W Ranch Chuckwagon. We also saw the return of the Space Symposium which is the largest convention in town. 
The end of the year ended much like last year with few homes on the market (just 458 at the time of this publication-of which 198 were resale homes-the rest were new construction), lots of multiple offers again, and record high prices. In fact, the average sales price for El Paso County in December hit a record high of $511,439. We also saw the median price push to an all-time record of $450,750. 
Fun Facts From 2021
Most expensive sale—An amazing home near The Broadmoor sold for $8,000,000

Largest home sold—The $8,000,000 home was also the largest with 16,594 square feet

Cheapest home sold—A single-wide in Ramah on a foundation sold for $52,000

Smallest home to sell—In old town Fountain a 400 square foot home sold

 
Quick Hits From 2021
Number of units sold was an all-time high at 14,803 (up 1%)
Average sales prices for the year were $487,876 (up 18%)
The median sales price for 2021 was s hit $431,250 (up 18%)
Inventory levels for the year averaged just 2 weeks
New home permits hit 2862 for Colorado Springs (down 3%)
New home permits for all El Paso & Teller Counties were 5073 (flat)
391 homes sold for $1,000,000 or more (just 38 in 2015)

 

73 homes sold for under $200,000 (3,736 in 2015) 
Mortgage rates hit an all-time low of 2.65% in January, and peaked in April at 3.18% 
Why Olympic City USA Is Such A Great Place To Live
Home to the United States Air Force Academy, US Olympic Committee, Northern Command, NORAD, US Space Force, Space Foundation, and 23 Olympic NGB's and the newly opened US Olympic and Paralympic Museum

 

In 2021 downtown Colorado Springs opened the U.S Olympic and Paralympic Museum, Weidner Field and CC's Robson Arena

 

Outstanding higher education institutions; US Air Force Academy, University of Colorado at Colorado Springs, Colorado College, and Pikes Peak Community College

 

Diverse industries including, Aerospace, Healthcare, Cybersecurity, Defense Technology, Military, Manufacturing, and Sports, to name a few

 

World class trails for hiking and biking

 

Excellent business climate—highly educated workforce, high-tech infrastructure, and local airport

 

Excellent climate with over 300 days of sunshine

 

Centrally located to all Colorado has to offer; skiing, river rafting, "Jeep-ing", ghost towns, hiking & biking