What to Do When Your Home-Based Business Needs More Space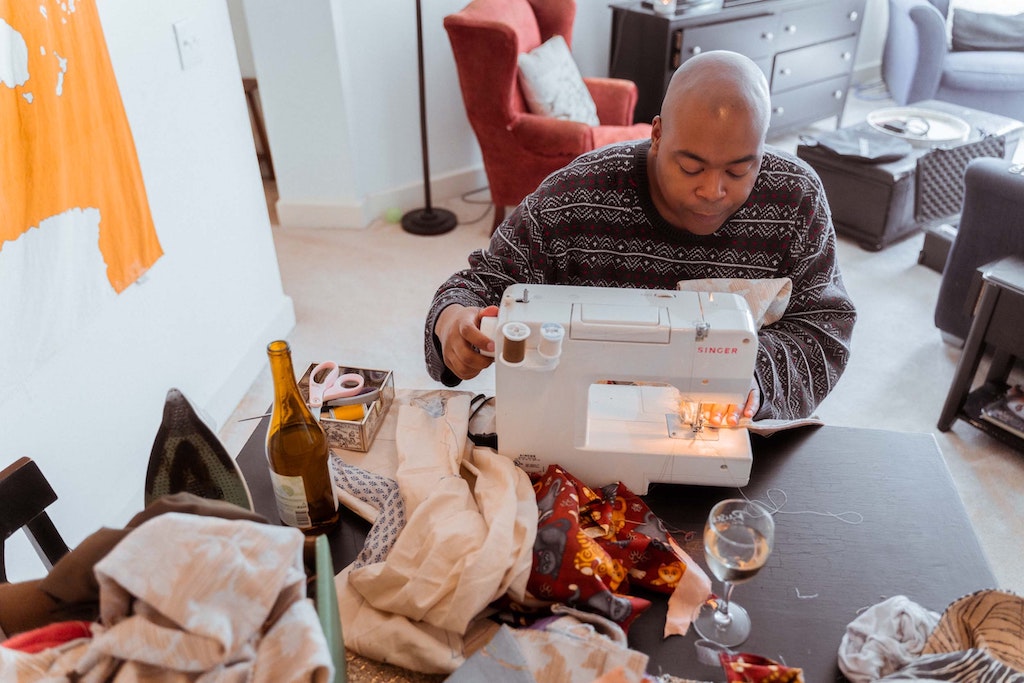 Many first-time entrepreneurs launch their companies from home. This arrangement saves money on overhead expenses, allows you to devote more time to company growth, and hedges your risk in case your start-up doesn't take off. However, once your business starts doing well and the future looks promising, it might be time to reassess the situation.
Taking both your current and future levels of production into account, is your current home still the best place to run your company? If there's not enough space to accommodate the expanding enterprise, consider upsizing your home to ensure your business has everything it needs to continue growing.
The Cobb Team knows how daunting it can be to take that next step. You need a trustworthy and experienced real estate agency on your side, and we can help. Connect today by calling 719.492.4041 or click here, and we'll get you started on the right road for success. In the meantime, check out these tips:
Make Your Wish List
If you plan to invest your time and effort into moving, start the process with a clear image of what you need. As Framework suggest, make a wish list that outlines your must-haves, as well as features you'd like to have but don't necessarily need:
What kind of office space do you want?
Are there materials that necessitate storage space?
Do you need a workshop for production?
Will you require a separate area to accommodate clients?
Should your company offer a separate entrance or parking?
How much space does your family need?
Does the HOA have any restrictions in place about running a business from your home?
Determine Your Budget
Once you know what you're looking for, it's time to examine your finances. Begin by determining how much cash you can invest. The down payment and closing costs are the two largest expenses, but you will also incur charges for the home inspection, appraisal, and moving. 
As you create your budget, keep in mind that recent statistics indicate buyers are putting down 32.8 percent on average when purchasing a home in Colorado Springs. While the down payment can vary, it's ideal to put down a minimum of 20 percent or more. Budgeting for at least 20 percent down eliminates your need for mortgage insurance, increases your likelihood of a good interest rate, and results in lower fees and a smaller monthly payment.
Next, determine a comfortable monthly budget by estimating your mortgage payment, property taxes, insurance premiums, HOA fees, and utility payments. When deciding what you can afford, keep in mind that you will save money on your taxes because you can take a tax write-off for your business. The more space that is allocated to your business, the more you can deduct.
Work With a Realtor

Once the preliminary work is done, contact an agent at the Cobb Team to help you with your search. Key Inspection Services explains that working with a realtor costs you nothing and can provide many benefits:
Insight into median housing prices for the local neighborhoods you are considering
An understanding of how a change of location might save you money
Ability to assess the fairness of a home's asking price
Access to industry search tools, such as the MLS database
Connections to a network of professionals who can help you
Armed with your wish list and budget, real estate professionals can target your search and find a home that checks all the boxes. They can also help you visualize how each potential home can accommodate your family and business.
Consider Ways To Save Money
In addition to the tax write-off for the business-designated space in your home, you may also be able to deduct certain home improvements. For example, if your new home needs to be altered to accommodate your company, the cost may qualify as a business expense and save you money on your taxes.
As the owner of a home business, you can also save money by forming an LLC. This business structure protects your personal assets from liability and saves you money at tax time by allowing you to treat company profits as personal income. The filing process is simple when you use an online service, rather than trying to sort the details yourself, and that way you can avoid the cost of hiring an attorney.
Launching and growing your own business is an exciting and challenging experience. Improve your odds for success by determining your growing company's ideal space requirements and upsizing your home to provide for your current and future business needs.
Photo by Jake Ryan from Pexels
Article by Amy Collett from BizWell